Epoxy Flooring Services in Pune|Epoxy Flooring in Pune, India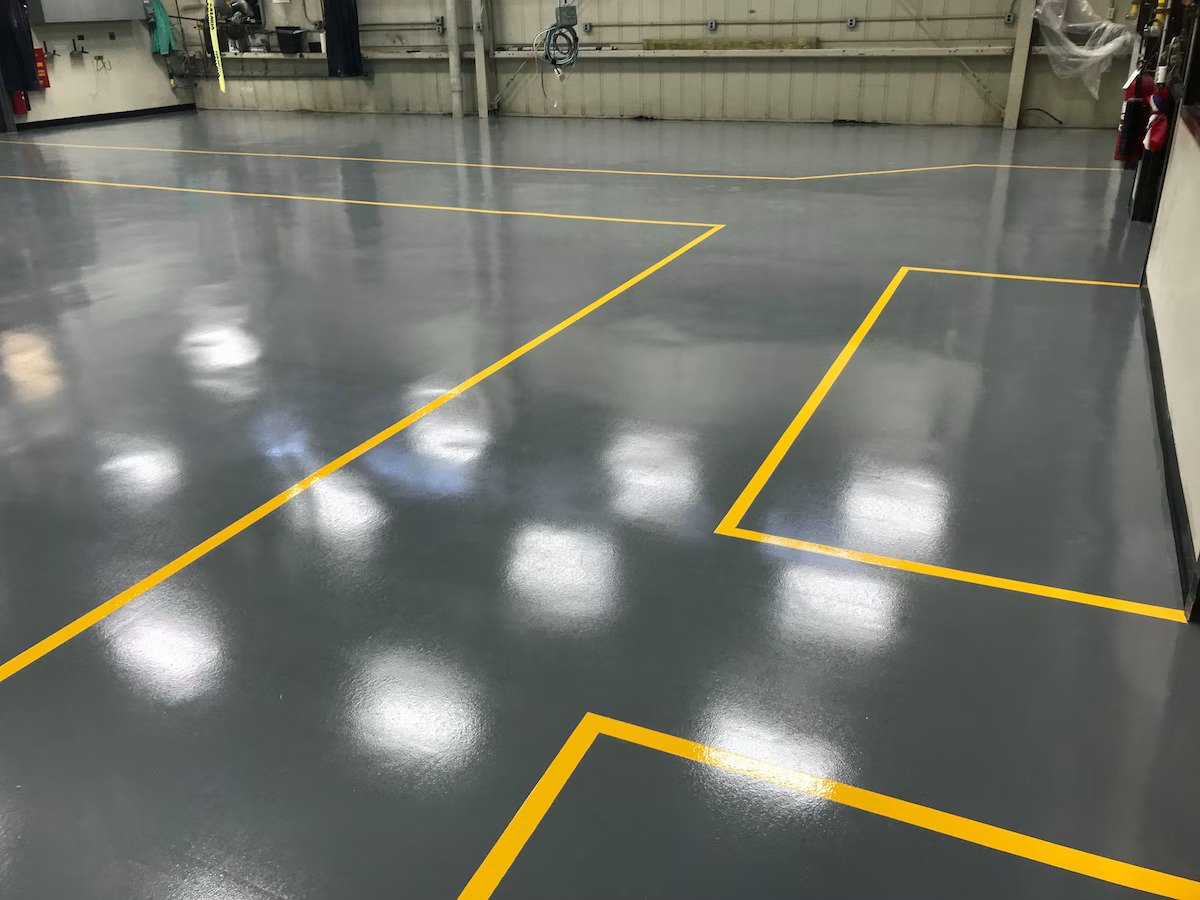 Epoxy Flooring Services: The Best Way to Protect Your Concrete Floors
Prolong Engineering is the leading Epoxy Flooring Services in Pune, Maharahstra, India.
We offer a wide range of Epoxy Flooring Services, including Industrial epoxy flooring, PU floor coating, EPU floor coating, ESD flooring, Epoxy floor coating, dielectric flooring, Heavy duty epoxy flooring, and Car Parking Epoxy Flooring. Our epoxy flooring solutions are durable, affordable, and easy to maintain. We have a team of experienced professionals who can help you choose the right epoxy flooring for your needs.
We provide a wide range of flooring services, including installation, repair, refinishing, and maintenance.
Epoxy flooring is a durable, long-lasting, and easy-to-maintain option for your home or business. Epoxy coating can be used to protect concrete floors from wear and tear, and it can also be used to create a beautiful and stylish finish.
We have 20 years of experience in the industry and will help you find the best solution for your concrete flooring.
What Is Epoxy Flooring?
Epoxy flooring is a type of flooring that uses epoxy resin as the adhesive. This type of flooring can be used in many different industries, such as commercial, industrial, automotive, and marine.
Epoxy flooring is a durable, easy-to-clean, and low-maintenance option that is a good choice for a variety of sectors. It is important to weigh the pros and cons before making a decision.
We have a team of professionals dedicated to providing quality service from epoxy flooring installation to laminate and ceramic tile installation, and we guarantee that you will be completely satisfied with our work.
Features of Epoxy Flooring
Our epoxy flooring service provider can be applied to a variety of surfaces and includes the following features:
Durable: It will not crack or peel over time.
Low Maintenance: Easy to clean and will not oxidise or stain over time.
Flexible: can is applied to a variety of surfaces without the need for seams or joints.
Easy to clean: Epoxy flooring is easy to clean with a damp mop or broom.
Environmentally Friendly: No harmful chemicals will be released into the environment.
Slip-resistant: Epoxy flooring is slip-resistant, making it a safe choice for areas where there is a lot of moisture or traffic.
Benefits of Epoxy Flooring - Prolong Engineering
Epoxy flooring is durable and can withstand harsh weather conditions.
It is easy to clean and maintain, which saves the company money on labor costs and time spent cleaning floors.
This flooring is resilient to impact and wears well with proper maintenance.
Epoxies are eco-friendly because they do not off-gas harmful chemicals into the air or water.
Application:
Industrial
Commercial
Residential
FAQ
Is epoxy flooring safe?

Epoxy flooring is generally safe to use. However, it is important to follow the manufacturer's instructions carefully and to wear appropriate safety gear, such as gloves and a respirator, when installing or working with epoxy flooring.

How much does epoxy flooring cost or price per square foot?

Approx. Rs 25 to Rs 50 Per Square Feet, The cost of epoxy flooring varies depending on the size of the area to be covered, the type of epoxy used, and the cost of installation. In general, epoxy flooring costs more than other types of flooring, such as vinyl or carpet.

What Are Some Tips For Caring For Epoxy Flooring?

Here are some tips for caring for epoxy flooring:

1. Sweep or vacuum the floor regularly to remove dirt and debris.

2. Mop the floor with a mild soap and water solution.

3. Avoid using harsh chemicals or cleaners on the floor.

4. If the floor becomes scratched or damaged, you can apply a clear coat to protect it.

How long does it take to install epoxy flooring?

Depending on the size of the area, In general, it can take anywhere from a few hours to a few days to install epoxy flooring.

What Are The Different Types Of Epoxy Flooring?

There are two main types of epoxy flooring: two-part epoxy and single-part epoxy. 1) Two-part epoxy is the most common type of epoxy flooring and is made up of two components that are mixed together to create the final product. 2) Single-part epoxy is a pre-mixed product that is ready to use right out of the container.

What Are The Different Colors Of Epoxy Flooring?

Epoxy flooring is available in a wide variety of colors, including solid colors, metallic colors, and translucent colors. You can also create custom colors by mixing different colors of epoxy together.
People Also Search for:
Epoxy Flooring in Pune, India, Epoxy Flooring Services in Pune, Epoxy Flooring Services, Industrial Epoxy Flooring Services, Epoxy Flooring Contractor, Epoxy Flooring Contractors in Pune, Epoxy Flooring Services Bangalore, Epoxy Flooring Services Mumbai, Epoxy Flooring Services Chennai, Epoxy Flooring Contractors Chennai, Epoxy Flooring Contractors Mumbai, Epoxy Flooring Contractors Bangalore
---