EPU Floor Coating Services in Pune | Contractors of EPU Floor Coating in Pune, Maharashtra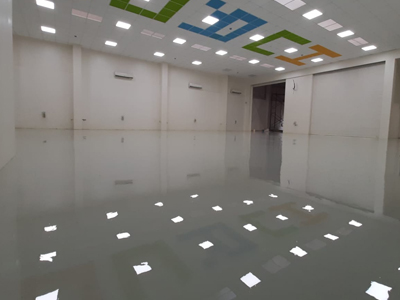 Excellent EPU Floor Coating Services/Contractors in Pune, PCMC, Maharashtra
EPU Flooring | EPU Flooring Services |EPU Floor Coating Services | EPU flooring Manufacturers | Polyurethane Floor Topping Manufacturer |Epoxy PU Flooring Services
Prolong Engineering is one of the premier EPU floor coating services and contractors in Pune, PCMC, and Maharashtra. We have been in the industry for many years and have built a reputation for the quality of our EPU floor coating services in Pune.
About: EPU Floor Coating
EPU Floor Coating is a type of floor coating that is used in industries such as healthcare, education, and hospitality. It is a new type of coating that can be applied to any surface and is resistant to stains, odours, and other environmental factors.
Our coating has the following features that make it stand out from the rest:
EPU Floor Coating can be applied over existing surfaces without damaging them.
This coating can help protect surfaces from scratches and dents.
It is easy to clean with water or a mild soap solution.
Our coating has enhanced durability.
EPU Floor Coating in Pune
We offer an extensive range of services, which include floor coating, epoxy flooring, epoxy sealing, and EPU floor coating in PCMC. Our team is dedicated to providing you with the best service possible.
what makes us different?
More than a decade of experience in this industry.
Our team of experts will work with you from start to finish.
We are committed to providing the best EPU floor coating in Pune.
Reasonable and Customized Coating Options for You
---