Epoxy Novolac Coating in Pune | Epoxy Novolac Coating Services and Contractor in Pune, PCMC, Maharashtra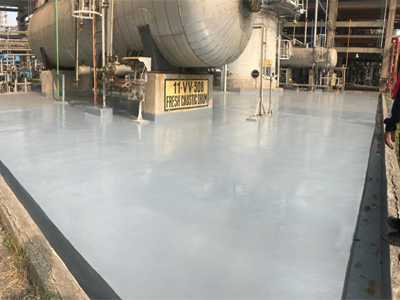 Get the Best Epoxy Novolac Coating Services/Contractors in Pune, PCMC, Maharashtra
Clean Room Installation Service | Epoxy Flooring Services In Pune | Industrial Clean Room Manufacturer Epoxy Novolac | Protective Coatings | Novolac Epoxy Coatings |Chemical Resistant Epoxy Novolac Coating |Anti-Corrosion Epoxy Novolac Coating | Epoxy Novolac Tank Lining - Specialized Coating Systems | Novolac Epoxy for Chemical Resistant Industrial Coatings
Prolong Engineering provides Epoxy Novolac Coating Services/Contractors in Pune, PCMC, and Maharashtra which is a great way to update a home or commercial building.
Our Epoxy Novolac Coating in Pune can be used on any type of surface and are easy to install.
We offer the best Epoxy Novolac Coating in PCMC, Pune and provide our clients with a wide variety of choices that will suit their needs and budget.
Our team is made up of professionals who have been in the industry for over many years and have an extensive knowledge base. We take pride in our workmanship and customer service, which is why we are one of the top Epoxy Novolac Coating Contractors in Pune.
Features: Epoxy Novolac Coating
The Epoxy Novolac Coating is resistant to chemicals and solvents. It can withstand heat, water, and other chemicals without flaking or peeling off.
This makes it suitable for use in the automotive industry and other industrial applications where the coating will be exposed to harsh conditions.
It has the ability to protect against corrosion and wear on a variety of surfaces, such as metal, concrete, glass, stone, etc.
We offer the services such as design, installation, cleaning, and maintenance for commercial, industrial, institutional, or residential properties.
Latest Properties - Epoxy Novolac Coating:
High flexibility
Low viscosity
Low shrinkage rate
Good adhesion
Features: Epoxy Novolac Coating
Novalac Epoxy Coating is a polymer-based coating that can be used in many industries. This is suitable for use on metal, plastic, and wood. It has been used to coat everything from ships to furniture.
The features of this coating are given as: -
High-performance ability to resist corrosion.
Excellent adhesion to metal surfaces.
Low vapour pressure and low VOC emissions.
Excellent resistance to ultraviolet radiation.
Benefits:Epoxy Novolac Coating
a) Protects against corrosion.
b) Reduces friction forces.
c) Provides superior adhesion to metal surfaces.
d) Is available in a wide variety of colors.
---