ESD Epoxy Flooring Services in Pune | Contractors of ESD Epoxy Flooring in Pune, PCMC, Maharashtra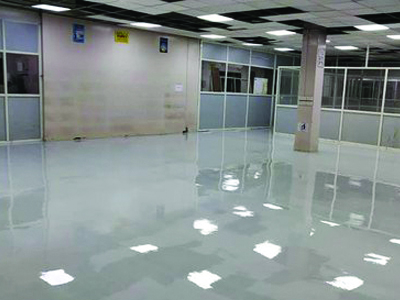 Best Leading ESD Epoxy Flooring Services/ Contractors in PCMC, Pune, Maharashtra
Anti-Static Epoxy Flooring Services | ESD Flooring Services | ESD Flooring Services | Anti-Static Epoxy Flooring Services |ESD Flooring Services Service Provider | ESD Epoxy Flooring Services | ESD Epoxy Flooring Service Provider | Epoxy ESD Flooring Contractors
Prolong Engineering is leading ESD Epoxy Flooring Services/Contractors in Pune, PCMC, and Maharashtra. We offer a range of services including flooring, roofing, concrete repair, ESD epoxy flooring in Pune. Our expert team are here to help you with your needs.
Our ESD Epoxy Flooring Contractors provide high-quality service at affordable rates. We believe in customer satisfaction and will always work hard to make sure that you are happy with our work.
We provide high-quality customer service that ensures your satisfaction from start to finish. We offer a 100% money-back guarantee if you are not happy with ourservices, so there is no risk to you!
What is ESD Epoxy Flooring?
Epoxy Flooring is a type of flooring that is made from epoxy resin. This substance, which is also called polyester resin, can be applied to most surfaces. It can be used for both commercial and residential purposes.
This Flooring is found in many industries such as automotive, construction, and marine. It has a number of benefits including the fact that it provides a longer life span than other types of flooring, is resistant to stains and scratches, and also has anti-microbial properties.
Features:
Environmental Protection: Unlike traditional epoxy floors that can be damaged by exposure to water and chemicals, the Flooring is resistant to extreme weather conditions.
Durability: The ESD Epoxies are highly durable and can withstand heavy foot traffic with little to no damage.
Easy Installation: Our ESD epoxies are easy to install as these require only a few tools and minimal training time.
Low Maintenance Cost: The low maintenance cost makes flooring more affordable than other types of floors.
---