PU Floor Coating in Pune|Contractor/Services|PU Coating in Pune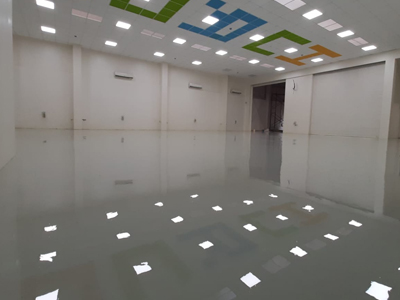 Most Trusted PU Floor Coating Contractor and Service Provider in PCMC, Pune, Maharashtra.
PU Floor Coating in Pune | PU Floor Coating Services in Pune | Polyurethane Coating Services in Pune | Polyurethane Floor Coating in Pune | Industrial PU Floor Coating 3mm Service Provider in Pune | PU Coating Service Provider in Pune
Prolong Engineering is a reputed service provider of PU Floor Coating in Pune, Maharashtra. We use high-quality materials to give your surfaces a seamless, attractive look that lasts.
About: PU Floor Coating Services Pune
PU Floor Coating is a long-lasting and durable floor coating that provides a perfect surface for any type of flooring. It has the following features that make it ideal for industries:
Our PU floor coating is easy to apply and can be used in different temperature ranges.
this PU floor coating creates a seamless surface with no visible seams or joints, which makes it more aesthetically pleasing.
We provide an even, low-profile finish that doesn't require any additional finishing steps after application.
Our floor coating is resistant to scratches, scuffs, stains, and other types of damage from everyday use.
Features:
PU floor coatings, or polyurethane floor coatings, are highly durable coatings that provide a protective layer over concrete floors. They offer numerous benefits for commercial, industrial, and residential applications.
Here are the key features of PU floor coatings:
Durability: Resistant to wear, abrasion, impact, and chemical exposure, ensuring long-lasting performance even under heavy traffic.
Seamless Finish: Creates a smooth and visually appealing surface without joints or cracks, making it easy to clean and maintain.
Chemical Resistance: Provides excellent resistance to a wide range of chemicals, ideal for areas prone to spills or chemical exposure.
Slip Resistance: Customizable with anti-slip additives, improving safety by enhancing traction and preventing slips and falls.
Versatility: Available in various formulations, catering to different environments and applications, from warehouses to residential spaces.
Aesthetic Options: Offers a range of colors and finishes, allowing customization to match the desired aesthetic of the space.
Hygienic Properties: Non-porous and easy to clean, preventing the accumulation of bacteria, dust, and allergens, suitable for hygiene-sensitive areas.
Longevity: Properly applied and maintained PU floor coatings have a long service life, providing a cost-effective flooring solution.
Benefits of PU Floor Coating Services
Durable: PU floor coating are made from an acrylic polymer, which makes them resistant to stains, scratches, and most chemicals.
Easy to Clean: The coating can be cleaned with soap and water or a commercial cleaner.
Heat Resistant: The material is resistant to heat and fire damage, making it a good choice for industries like restaurants.
UV Resistant: PU Floor Coatings are resistant to sun damage and fading from exposure to sunlight or artificial light sources like fluorescent lights.
What makes us different?
More than a decade of experience in this industry.
Our team of experts will work with you from start to finish.
We are committed to providing the best PU floor coating.
Reasonable and Customized Coating Options for You
---