Epoxy Flooring : The Best Way to Protect Your Concrete Floors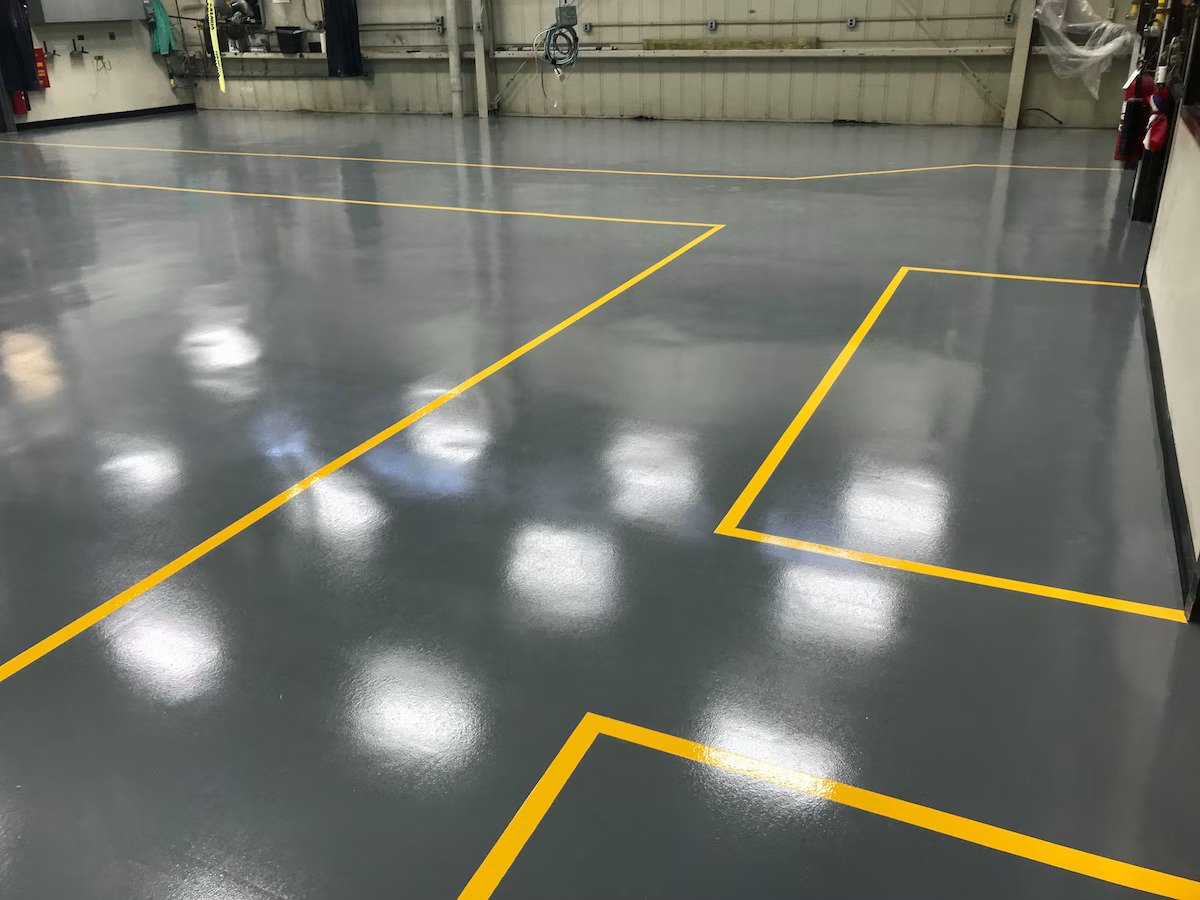 Prolong Engineering offers industrial-grade epoxy flooring services for all types of industries in Pune, Maharashtra, including small and heavy industries, warehouses, manufacturing plants, automobiles, food processing industries, car park areas, healthcare, chemical, and pharmaceutical plants.
With 20 years of industry experience, our trusted team of authentic and experienced experts is ready to help you choose the ideal epoxy flooring solution tailored to your specific needs.
We offer a wide range of services, including Industrial flooring, PU floor coating, EPU floor coating, ESD flooring, Epoxy floor coating, dielectric flooring, heavy-duty flooring, and car parking epoxy flooring. Our epoxy flooring solutions are durable, affordable, and easy to maintain.
We provide a wide range of epoxy services, including installation, repair, refinishing, and maintenance.
Epoxy flooring is a durable, long-lasting, and easy-to-maintain option for your home or business. Epoxy coating can be used to protect concrete floors from wear and tear, and it can also be used to create a beautiful and stylish finish.
Why should you choose our epoxy flooring services over others in the market?
Expertise: We have a team of experienced professionals with a deep understanding of epoxy flooring. Our expertise guarantees a perfect finish on every project.
Quality Materials: We only use the highest-quality epoxy materials, ensuring the longevity and durability of your epoxy flooring.
Client Satisfaction: Customer satisfaction is our utmost priority. We work closely with you to ensure your vision becomes a reality, exceeding your expectations.
Customization: We offer a wide range of customization options, allowing you to create a unique look that matches your style and space perfectly.
Competitive Pricing: Our services are competitively priced, making it accessible to all without compromising on quality.
Benefits of Epoxy Flooring: Prolong Engineering
It is durable and can withstand harsh weather conditions.
It is easy to clean and maintain, which saves the company money on labor costs and time spent cleaning floors.
This flooring is resilient to impact and wears well with proper maintenance.
Epoxies are eco-friendly because they do not off-gas harmful chemicals into the air or water.
Application:
Industrial
Commercial
Residential
FAQ
How Much Does Epoxy Flooring Cost?

The cost of epoxy flooring varies depending on the size of the area to be covered, the type of epoxy used, and the cost of installation. In general, flooring costs more than other types of flooring, such as vinyl or carpet.

Can You Install Epoxy Flooring In Residential And Commercial Spaces?

Absolutely. We provide epoxy flooring solutions for a wide range of spaces, including homes, garages, commercial establishments, and industrial facilities.

What's The Maintenance Required For Epoxy Flooring?

Epoxy flooring is relatively low-maintenance. Regular cleaning with a mop and occasional resealing will keep it looking great.

What Are The Different Colors Of Epoxy Flooring?

Epoxy flooring is available in a wide variety of colors, including yellow, red, orange, blue, green, black, etc. colors, metallic colors, and translucent colors. You can also create custom colors by mixing different colors of epoxy together.
People also search for:
Epoxy Flooring in Pune, India, Epoxy Flooring Services in Pune, Epoxy Flooring Services, Industrial Epoxy Flooring Services, Epoxy Flooring Contractor, Epoxy Flooring Contractors in Pune, Epoxy Flooring Services Bangalore, Epoxy Flooring Services Mumbai, Epoxy Flooring Services Chennai, Epoxy Flooring Contractors Chennai, Epoxy Flooring Contractors Mumbai, Epoxy Flooring Contractors Bangalore
---